Hello readers!!
Puuh, what a long trip! Even if New York and Miami are in the same country, the flight time was 3 hours.. It's like Stockholm - London. USA is a big country! The weather here is awesome, 30 deegres and it's really hot.
In New York it was really cold.. 4 deegres, like it is in Sweden right now.. The difference is 26 deegres but the both cities are in the same country, haha!
How ever, we wanted to do a bit of luxury for ourselves so we booked a 5 star hotel in front of Miami beach. It is one of the best hotels in Miami. The name of the hotel is Fontainebleau Resort hotel and we have an amazing view from our room. It's 2 minutes to walk to Miami Beach. Right now, we are really tired and just want to relax in the sun. But nobody can stop us from having fun and go to parties, even if we are really tired, in the evening we are going to Mango's Tropical Café which is a popular night club here, and just like you know we both are party girls and love to have fun (girl's just wanna have fuuun..) So, Miami is the right place for us, even if we are going to stay here for just two days. Now, we are going to get some tan, talk to you guys later!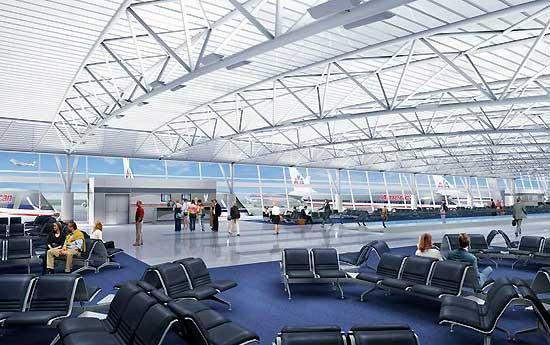 The international Airport in New York, while we was waiting on our flight.
Our room!
The pool in the hotel
Our hotel in front of Miami Beach